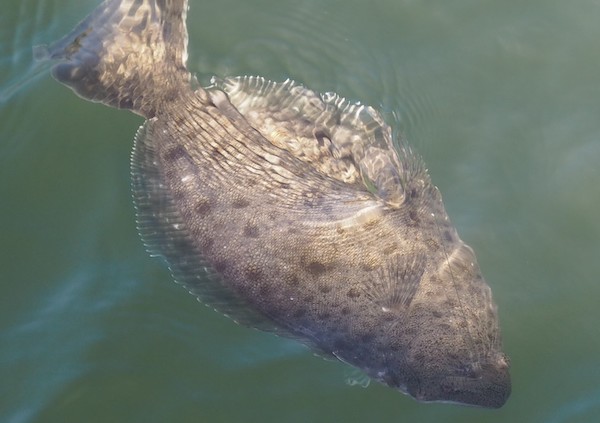 Engaging Stakeholders to Inform California Halibut Fishery Management
CLIENT NEED
The California Department of Fish and Wildlife (CDFW) identified California halibut as a species requiring management attention due to potential risks associated with bycatch and climate change. As a first step, CDFW is engaging with the stakeholder community to share information about the fishery and learn of stakeholders' priorities, concerns, and needs for the management of the fishery.
STRATEGY
In partnership with the Resources Legacy Fund, Strategic Earth will work with CDFW to provide members of the California ocean community the opportunity to learn about and become involved in CDFW's management process for California halibut through an initial round of informal interviews and a public webinar series. One-on-one interviews will be conducted by Strategic Earth with a small number of fishermen and ocean users to inform the webinar design and set up conversations for success. During the webinars, Strategic Earth will support CDFW in exploring shared priorities and concerns with recreational and commercial fishermen for the long-term sustainability of the species, ecosystem, and fishing community.
KEY RESULTS & OUTCOMES
Receive input from members of the ocean community on the needs of the California halibut fishery to inform CDFW's design of a science-based, stakeholder-involved management process.
ADDITIONAL PROJECT DETAILS
Client: Resources Legacy Fund
Project Duration: Summer 2020 – Fall 2021
Materials and Outputs: A public webinar series, communications materials, webinar agendas, facilitation plans, interviews summaries, and a key themes summary.
Website: https://wildlife.ca.gov/Conservation/Marine/CA-Halibut-Scaled-Management
Photo: James Maughn/iNaturalist
SERVICES
STRATEGIC PLANNING, PROCESS DESIGN, & IMPLEMENTATION
PROJECT COORDINATION & MANAGEMENT
COMMUNITY ENGAGEMENT & RELATIONSHIP BUILDING
COMMUNICATIONS PLANNING & DESIGN
MEETING DESIGN & FACILITATION
MATERIALS DEVELOPMENT & DISTRIBUTION