Our First Workshop Back in Person
As the summer of 2022 drew to a close, Strategic Earth had the privilege of facilitating our first physical workshop since late 2019. The Alternative Gear Workshop for fixed-gear fishermen and gear manufacturers was hosted by the California Department of Fish and Wildlife, in partnership with the National Marine Sanctuaries Foundation and the Ocean Protection Council. The workshop offered fishermen the opportunity to get their hands on new gear options and share their experiential knowledge and guidance on how gear could be operationalized for the California Dungeness crab fishery.
Our team has supported Dungeness crab fishery discussions as facilitators of the California Dungeness Crab Task Force (since 2012) and the California Dungeness Crab Fishing Gear Working Group (2016-2020). It was such a privilege to see familiar faces from those projects as we had not seen many of them in-person since before the pandemic. It was a beautiful reunion for some and a lovely opportunity to make new acquaintances, both of which had been challenging over the last couple of years.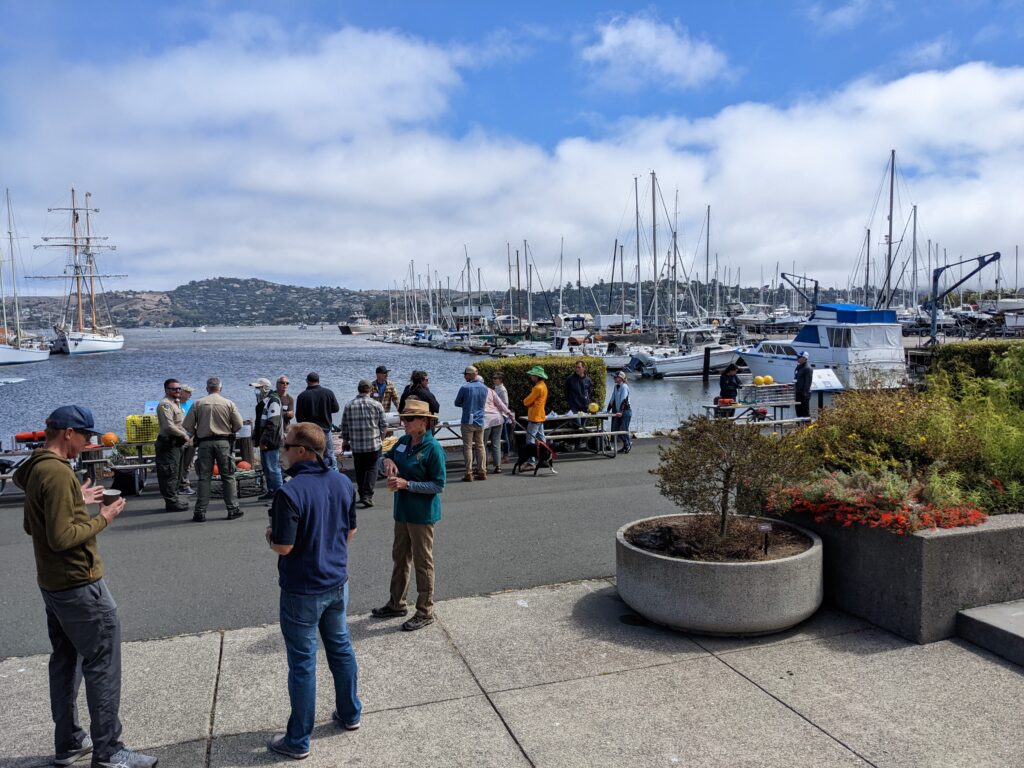 To help ensure everyone's safety and wellbeing, our team worked with the alternative gear workshop conveners to host the event outdoors (or first outdoor event, ever!). We certainly enjoyed the beautiful views, in spite of a few logistical challenges — the Sausalito winds turned our flip charts into sails!
Displaying our meeting agreements was crucial, so we became a tad inventive. Our solution?
Tie them to a tree!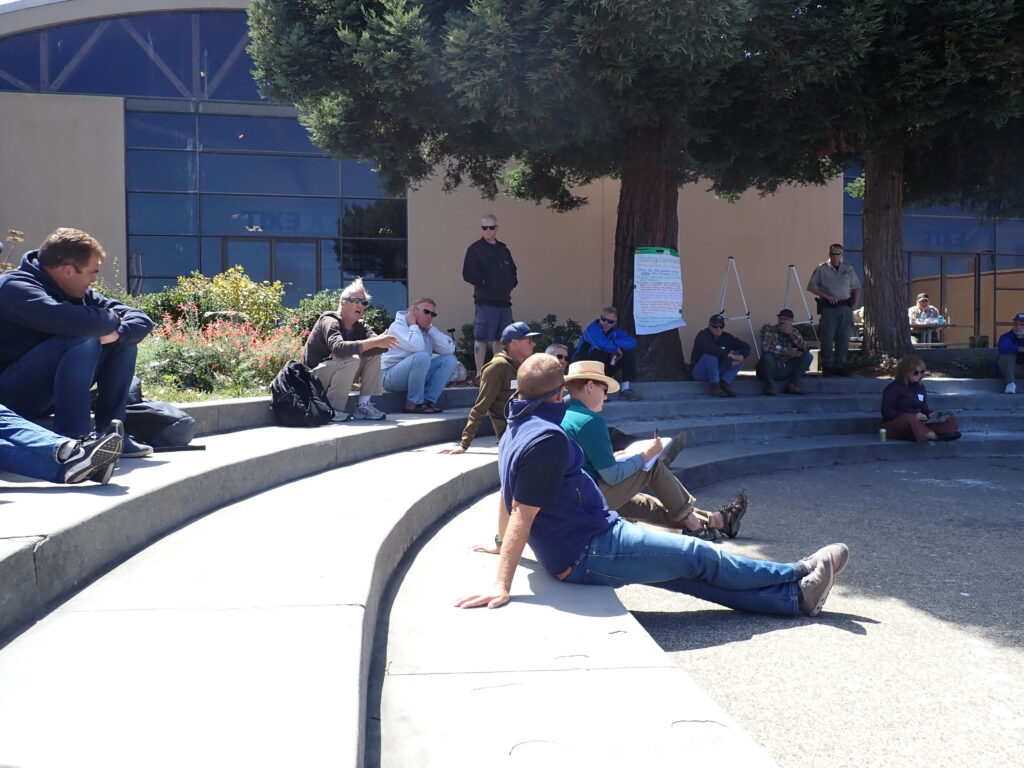 The outdoor amphitheater turned out to be a great space to enjoy the sun and outdoors. While we envisioned the natural acoustics lend to everyone being heard, we did have to recommend folks project their voices at times to help some participants hear all the details (they say fishermen are a little hard of hearing!)
Overall, our first outdoor meeting was a great opportunity to experiment with creative spaces as we all get comfortable again with large group gatherings. Many participants welcomed the idea of having similar meetups in the future. Our team appreciated learning and looks forward to future outdoor events — equipped with lots of sunscreen and a megaphone!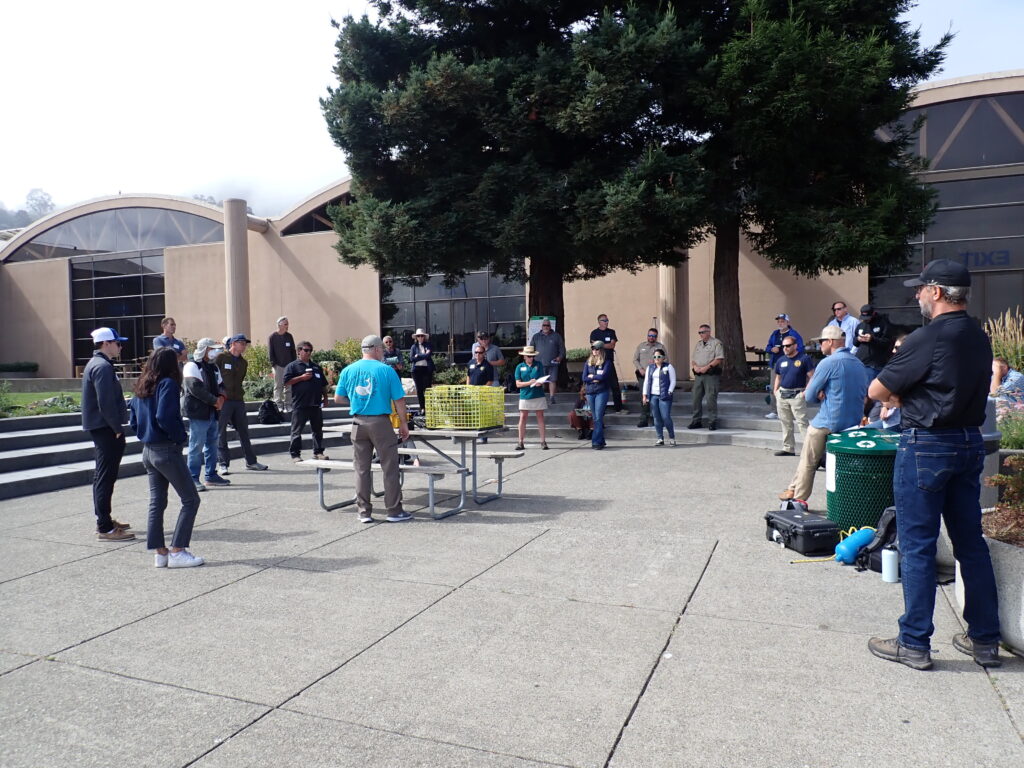 As the workshop wrapped up, we were reminded of the importance of human connection and live interactions. Moving forward, the team at Strategic Earth plans to slowly return to more in-person meetings and workshops where we will inevitably pause, be thankful for what we have control over, and ultimately embrace what we cannot control.