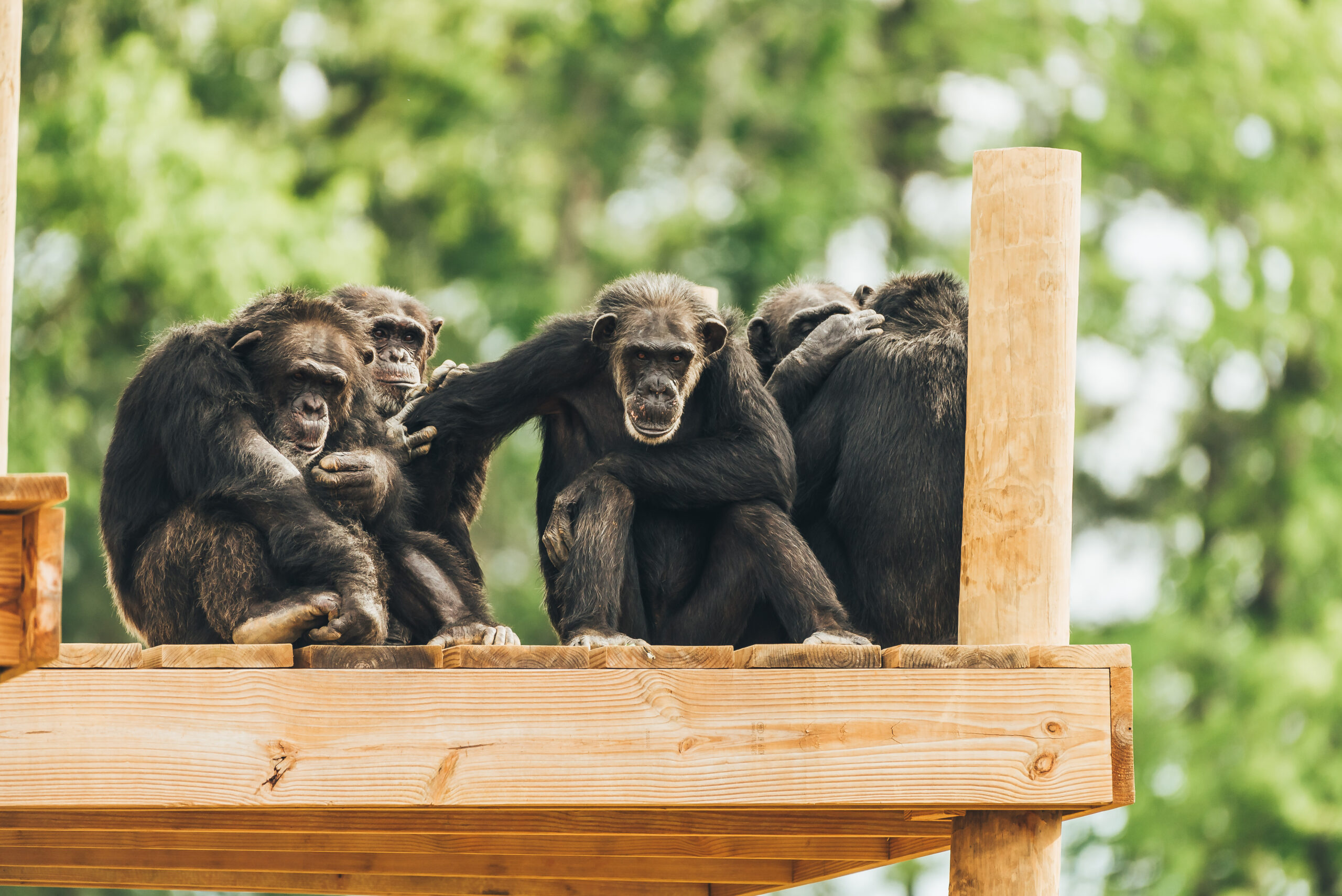 Strategic Planning Sessions
CLIENT NEED
Strategic Earth is supporting the North American Primate Sanctuary Alliance (NAPSA) with a strategic planning process to help re-home captive chimpanzees successfully to accredited, reputable facilities. 
STRATEGY
Strategic Earth will support the design and facilitation of strategy sessions with NAPSA's leadership to build a roadmap for chimpanzees' long-term care and reprieve in sanctuaries. Strategy sessions will be informed by an initial information-gathering phase where our team will lead a series of interviews with key partners to learn about successes, strengths, and examples of best practices in the industry. Strategic Earth will also provide project management services and coordinate communication across NAPSA.
KEY RESULTS AND OUTCOMES
Stronger relationships across NAPSA partners that support consensus-driven decision-making and co-developed visions, values, and goals.

A series of strategy sessions for cross-sector capacity planning with key partners (including funders) to imagine possibilities, wishes, hopes, and aspirations for chimpanzees' successful future sanctuary placement.
ADDITIONAL PROJECT DETAILS
Client: North American Primate Sanctuary Alliance (NAPSA)
Project Duration: July 2023 – July 2024
Materials and Outputs:
Contact list of NAPSA partners and stakeholders to engage in informal conversations

Discussion support tool based on the principles of Appreciative Inquiry to help inform strategy sessions

Outline of strategy session goals, objectives, and anticipated outputs

Strategy session materials include agendas, facilitation plans, slide decks, and communications to participants
Photo Credit: Chimp Heaven, North American Primate Sanctuary Alliance (NAPSA)
SERVICES
Strategic Planning, Process Design, and Implementation
Project Coordination and Management
Meeting Design and Facilitation
Materials Development and Distribution
Relationship-Building