In 2020, Strategic Earth's team of core staff members doubled in size. What compelled us to expand now, in spite of the many hardships COVID-19 has brought to small businesses across the country? In short, our values.
Strategic Earth is a woman-owned small business based in Los Angeles, whose vision is to utilize inclusive dialogue as a gateway to responsible use of natural resources. As we reflect on the current social justice and public health crises and look ahead to the coming year and beyond, we find ourselves reimagining what successful engagement could and should look like. We see a hunger for community engagement, public participation, and diverse dialogue like never before. Community engagement has been core to our work for over 10 years, and we anticipate a horizon filled with bigger projects across broader fields, and, in addition to California's updated labor laws (full transparency!), it was the right time to expand the core team.
We're a team that spans four time zones, with each member bringing a complementary skill set to bear as we work towards models of engagement that prioritize inclusivity, equity, multi-directionality, and mutual benefit for decision makers and the communities they serve. Without further ado, meet the team.
Kelly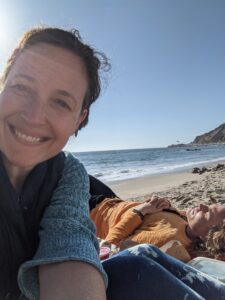 As the keeper of Strategic Earth's culture since its founding in 2010, CEO Kelly Sayce, MAS, has designed a holistic, team-based approach to internal operations that celebrates team members' strengths and inspires a growth mindset. She has a creative eye and is committed to team-based daring leadership, expertise in empathetic communication, an unparalleled drive for excellence, and has an openness to reimagining traditional approaches and making big decisions. Over the last decade she has partnered and collaborated with diverse and inclusive voices throughout North America, from Tribal Leaders and fishermen to resource managers and researchers. 
Rachelle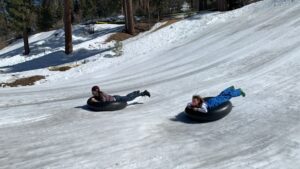 Principal Rachelle Fisher, MAS, connected with Kelly in 2010 over their shared vision for and commitment to building meaningful relationships to support cross-interest, collaborative processes. Rachelle possesses extensive experience, science and policy chops, affinity for efficient and holistic processes, and a passion for creating inclusive spaces for difficult conversations. She uses her skills in facilitation, strategic planning, and process design, to get results that achieve client needs and goals with underlying threads of kindness, empathy and pragmatism.
Sara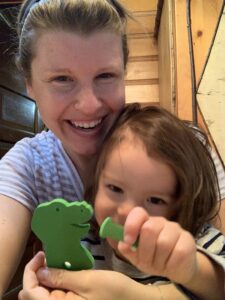 In 2016, Kelly and Rachelle were joined by Senior Associate Sara Shen, PhD. Sara has worked on a variety of projects related to collaborative fisheries management, marine spatial planning, and large-scale policy planning. She brings an eagle-eye to detail, project design, and collaboration, and an affinity for seamlessly translating scientific and technical information for diverse audiences.

In 2020 and 2021, the core team expanded by four faces, some old and some new.
Jocelyn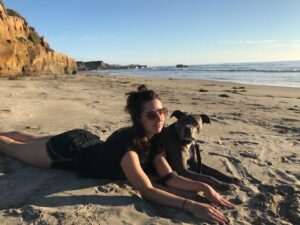 Jocelyn Enevoldsen, MESM, joined as an Associate after serving as a consultant to Strategic Earth on various projects since 2018. She provides community engagement, project management, and communications services for clients. Jocelyn brings her expansive and inclusive heart, her commitment to perpetual learning and self-improvement, and her easy-going nature to work and life. Jocelyn's background in marine ecology and policy, combined with her enthusiasm for connecting and collaborating with diverse folks, drives her dedication to elevating community voices in natural resources management processes.
Sarah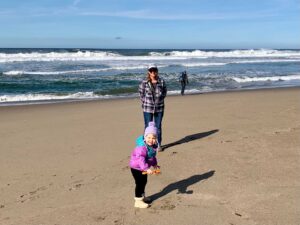 Sarah Finstad, MSc, joined as an Associate after serving as Strategic Earth's science communications consultant for three years. She has a depth of marine science knowledge, and has an ecologist's eye to the big picture that underpins the project management and integrated communications services she provides for clients. With a matter-of-fact humor, Sarah also leads Strategic Earth's internal and external communications, and supports internal operations.
Carolyn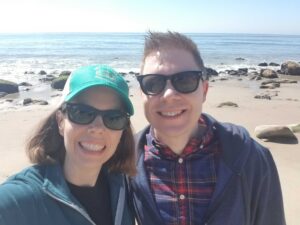 Carolyn Kraft, MPP, has 20 years of communications experience. She joined the core team as an Associate after serving as a communications consultant on multiple projects for 10 years. In addition to providing project management and strategic communications services for clients, Carolyn implements stakeholder engagement programs, translates technical information into broadly accessible communications, and develops a variety of support materials for meetings and workshops. She is a team player with an eye for jargon, and is adept at collaborating and wrangling as needed to meet project deadlines.
Avery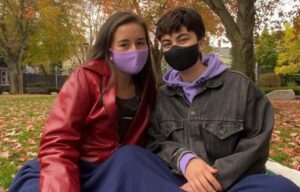 Avery Kaplan, B.A., joined as a Project Assistant in 2021. She assists in the development and review of processes and products, internal operations, and communications. Avery is just beginning her career and is excited to learn and grow. By staying curious and constantly learning and listening, she provides and extra mind and set of hands to Strategic Earth projects. She is skilled in crafting compelling narratives using science, data, stakeholder input, and client goals.